Titles Broker Franchise
FRANCHISE OPPORTUNITY for 2018
HIGH EARNINGS $***,***?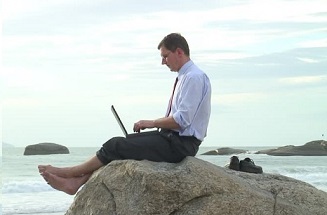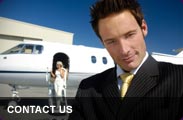 Become a Title Broker for
Noble Titles Full-time
Broker salary for part-time work.

Work from home or anywhere!
Can be run along side your
existing business.

Legal restrictions do not
allow us to disclose potential
earnings. $***,***?
However you could earn a
princely sum of money working
from your cell phone on a beach,
or even make commission whilst
you sleep.
Noble Titles has just completed 21 successful years
in business, and as part of our future expansion
plans, we are looking for new "Noble Titles Brokers".
What Is Involved?
Full time income, from a very part time effort
Work from a cell phone or laptop ... from anywhere
in the world Brokers needed, worldwide
Great rates of commission on sales - from 5% to 30%
Full on-going training and support provided.
Proven History
Noble Titles are the only Titles company in the world,
to offer "insurance-backed" and
"certificated" Titles for sale!
When you join the Noble Titles team, you will be joining
a company with a proven track record of 21 years
in the business.
Support
14-hour-a-day telephone support
24-hour email support
Two Broker Options
Option 1
Executive Title Broker -
Fee £6,000 = $7,680 = €6,150
Full Commission - between 10% and 30% -
depending on the Title
Full training and support
Full Website included
Free Title worth £3,000
Option 2 - Title Broker
Fee £3,000 = $3,800 = €3,150
Commissions of between 5% and 15% - depending on
the Title:
Full training and support
Website at brokers own expense.
Free Title worth £1,500
Foreign Language Websites Required
Massive potential to open and run websites in other
languages :
THERE CAN BE ONLY ONE BROKER PER LANGUAGE
(who ever is first gets that language website):

1. Spanish
2. French
3. German
4. Portuguese
5. Arabic
6. Chinese
7. Russian
8. Japanese
9. Italian
10. Swedish
11. Norwegian
12. Dutch
13. Danish
14. Polish
15. Finnish
16. Greek
17. Hebrew
18. Hungarian
19. Romanian

If you speak one of the above 19 languages then we
want you as an official foreign language Title Broker,
representing Noble Titles, running support of our
website in a foreign language.
However, there can be only one, therefore this is only
available to: Option 1 "Full Title Brokers"
Each foreign language website will have a direct link
from the main Noble Titles website Nobility.co.uk
Languages listed below are open to
Option 2 "Title Broker"
20. Hindi
21. Bengali
22. Turkish
23. Indonesian
24. Czech
25. Korean
26. Latvian
27. Maltese
28. Thai
29. Urdu
30. Welsh
31. Ukrainian
32. Swahili
33. Slovak
34. Serbian
35. Slovenian
36. Mandarin
37. Malay
We also require Title Brokers
in ALL MAJOR CITIES across
the world.
CHAT NOW LIVE ONLINE!