Title Nobilis Membership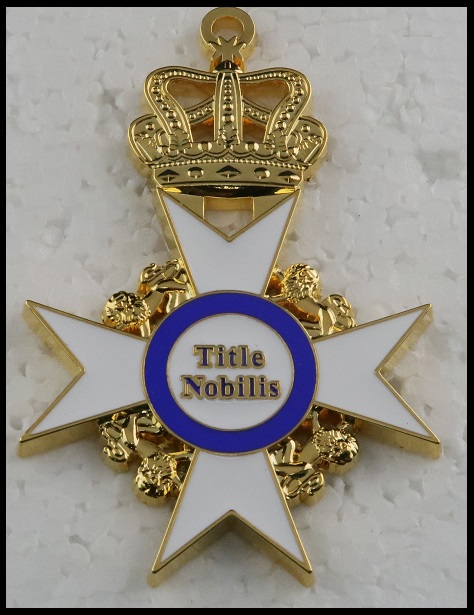 Title Nobilis (Noble Title)
Preservation of Historical Titles Founded 1996
History
Originally founded in 1996 in Malta by a Count and Knights Templar Grand Master, initiator interested in preservation of historical family Titles and heritage. Sadly the count died in 2016, his son (The inherited new Count) does not have the time to run the organisation and has passed the mantle onto our company.
Preserving Historical Titles in the following categories:
1. Nobility
2. Ancestral Heritage
3. Feudal
4. Manorial
Membership organisation in pursuit of preservation of historical Titles through Nobility, Ancestral Heritage, Feudal or Manorial Titles.
Membership
Granted to individuals with proof of Nobility, Ancestral Heritage, Feudal & Manorial ownership.
Membership is open to all that provide proof/evidence to the above.
Initial Membership Donation
A donation is required to cover Membership medal and postage costs. 'Ad Libitum' basis
(At your desertion)
No annual membership fees 'Ad Libitum' basis
(At your desertion)
Members only offers
Members will be offered limited edition collectibles of historical heritage nature as fund raising for the organisation, your kind support will be gratefully received.
All our customers receive automatic membership.
Membership is however open to all that qualify
To Join please submit your petition here Email: nobletitles@outlook.com