British Embassy Washington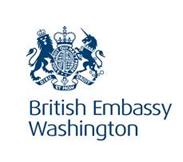 The British Embassy in Washington appears to have joined sides with a 'Group of Peers' in England that want the public to believe that Lordships of the Manor are not Titles but Ownership of Property (interesting that one of the Peers sells Scottish titles for £60,000-£250,000). Lordships / Ladyships are indeed "Property", however they are also regarded by the Government of the U.K including Passport Agency, Banks, Driving Vehicle Licence Agency as a "Genuine Titles".
Here is the proof:
Passport Agency's Policy on Lordships of the Manor:
Passport policy - Titles included on passports
Manorial titles
A Manorial title (i.e. Lord of the Manor) is not a title of nobility and may be bought and sold by the owner of the property to which the title refers. The Lord Lyon King of Arms has also confirmed that for Scottish Lairds it is not necessary for the words "Laird of" to appear on any part of a passport. Requests from applicants and passport holders for Manorial titles and Scottish Lairds to be included in their passports may be accepted providing documentary evidence is submitted, and recorded in the passport with the observation e.g.:
• THE HOLDER IS THE LORD OF THE MANOR OF.......................
Here is the PROOF on the U.K's Official HOMEOFFICE WEBSITE:
http://www.homeoffice.gov.uk/publications/agencies-public-bodies/ips/passports-policy-publications/titles-included-in-passports?view=Binary
Please note: The U.K Government calls them "MANORIAL TITLES" not Manorial Property.
I have 24 years experience in this business and go by official Government policy, legal status and guidelines.
If you wish to purchase a genuine bygone Title that is hundreds of years old backed by Insurance you have come to the right place.
Lord Graham