BARTER EXCHANGE - (Exchange Your Goods for Titles)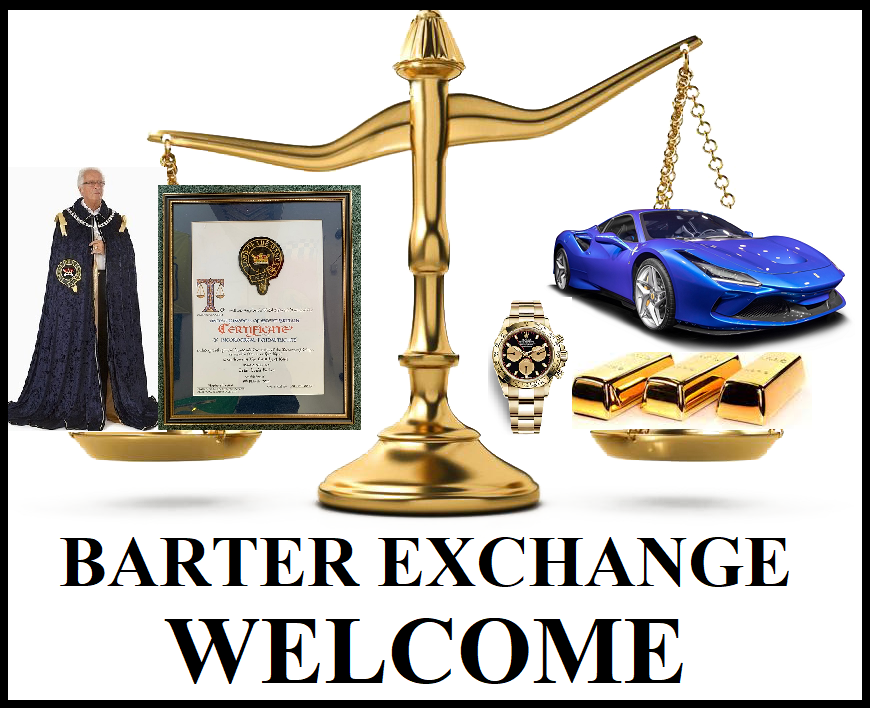 Want to buy a title, but need to sell something first which could take time? Don't waist time "Barter exchange" the item with us! Just send us pictures of what you want to swap or part exchange, we will give you a price for your items. All within 24 hours. You have nothing to loose. You could acquire the title of your dreams within 24 hours. We can offer you a fair trade-in price fast for your unwanted goods.
WARNING: Fake goods will not be accepted and returned at your cost (postage).
It's a swap or part exchange situation. You show us what you want to exchange for what title or part exchange, we will offer a $dollar (£pound or
€Euros
) value for your goods against the cost of a Title.
We have exchanged jewelry, watches, gold, silver, coins, antiques, cars, and property, basically anything as part exchange, just ask?