WHAT YOU RECEIVE?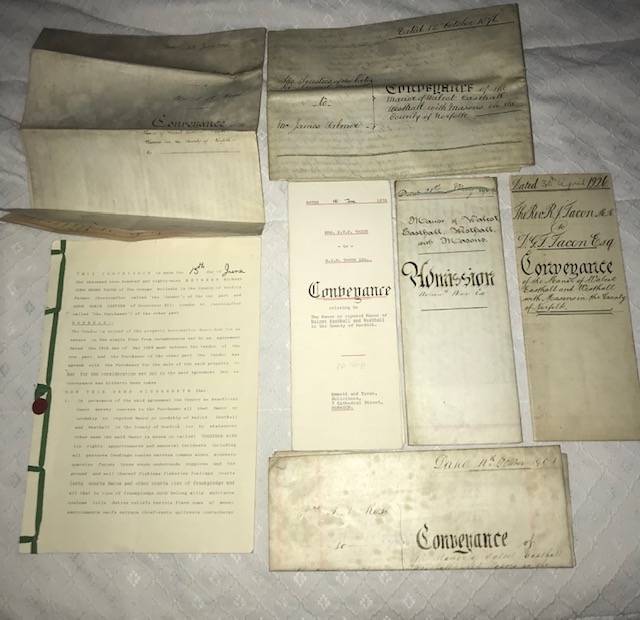 1. A Conveyance deed that transfers the Title from the existing owner to you (Through Lawyers)
similar to the bottom left deed. If any original velum deeds are included there will be photos in the description.
2. Framed Certificate of Title.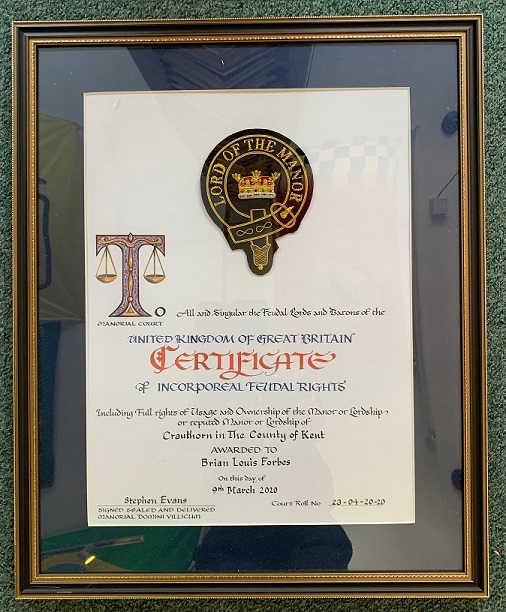 3. Lawyers Letter (used to change Bank Cards, cheque book and official records)


4. Declaration of Title
Conforming with the 1835 declaration Act, Law of Property Act 1925, Honours Prevention of Abuses Act 1925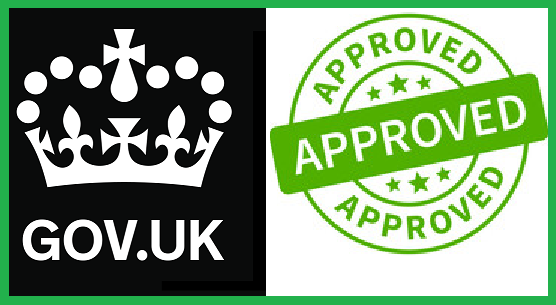 5. Medieval style Leather Wallet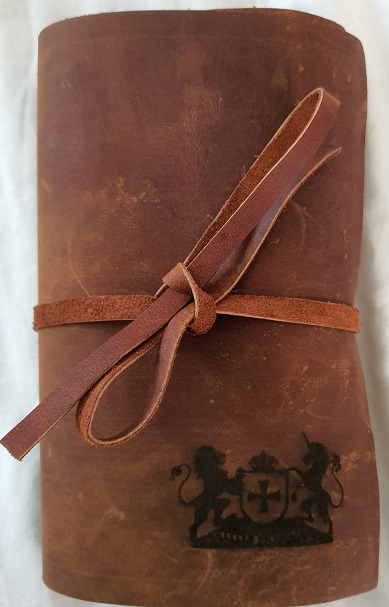 6. Coat of Arms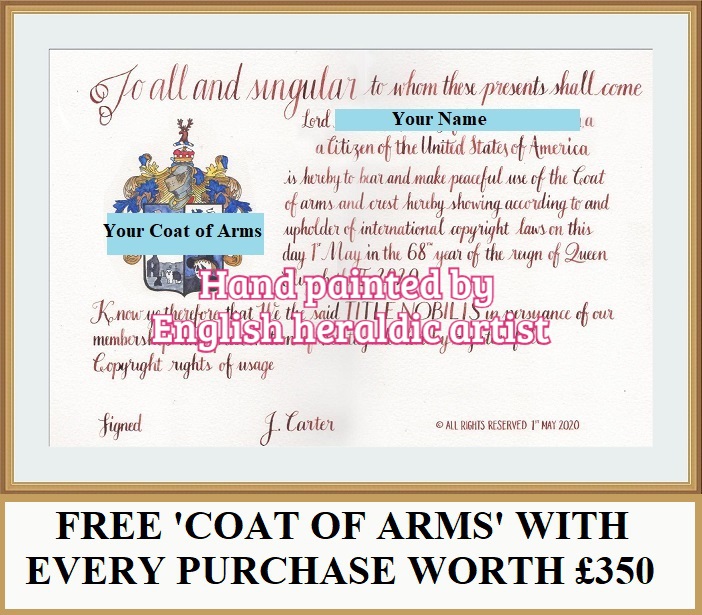 7. Insurance

Our Company carryies out 12 security genealogical checks on ownership before advertising a title for sale. Our checks are backed by our company's Indemnity and Malpractice insurance. 
8. Title Nobilis Membership Established 1996 (Malta)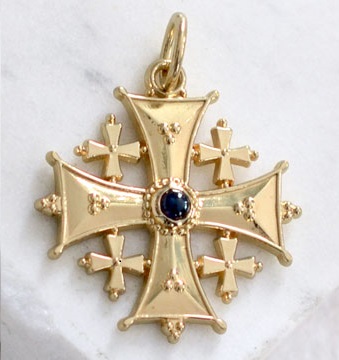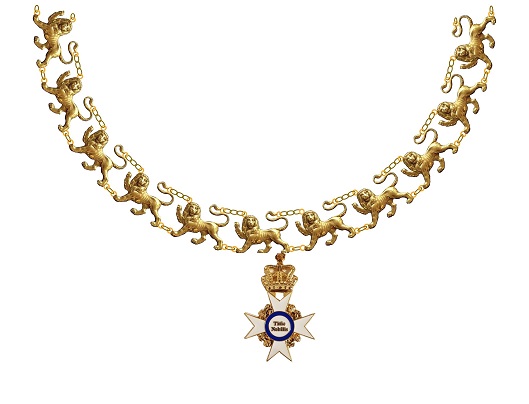 (1 YEAR FREE MEMBERSHIP FOR PURCHASES OVER £3,000)


9. FREE Solicitor (Lawyer) Legal fees.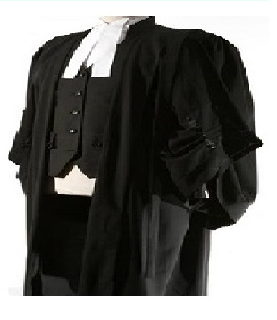 There are no products in this section