Terms of Trading
For completeness, this page gives you details of our terms and conditions.
Due to the legal nature of the work involved, all procedures adopted by Noble Titles must comply with the laws of England. All procedures and documentation have been drafted by a U.K barrister, and we employ an experienced in-house Lawyer to oversee certain parts of the transfer of Titles process.
Delivery is normally 7-10 days from order.
Each Manor is zero-rated for Value Added Tax (VAT).
Currency conversion will be credited for foreign monies at the prevailing rate on the day that they are converted into sterling, and copies of the bank advice will be forwarded to the purchaser upon request. Any shortfall shall be paid on demand.
Payment may be made by personal UK bank cheque, or Building Society cheque, or UK Company cheque, bank transfer; bank cards and cash. Overseas cheques will not be accepted except by prior arrangements. Reservation/Holding deposits are Non-refundable unless otherwise stated, as reserving a title removes it from sale on the website preventing others from purchasing it. With Titles of Nobility or Feudal Titles a non-refundable, deposit holds and removes the Title from sale. Any due refunds please allow 30 days due to banking clearance reasons.
Noble Titles acts as Agents for the Principal with regards to 'Titles of Nobility', where Titles require further legal work after transfer of rights Noble Titles are not responsible for any legal adoption or further legal work once the transfer of rights have been completed as this is not under our control. Our contractual obligation is to transfer the title rights only, once completed all future legal work are the responsibility of the Principal and the purchaser.
Purchasers of Titles must not (without the permission of Noble Titles) themselves, or by any third party, copy, make use of, or establish a business selling or offering in any way shape or form, any full or part service providing Noble Titles or any other titles, as this would be an infringement the intellectual property rights of Noble Titles and its associates.
The purchaser(s) understand and accepts that all Titles provided by Noble Titles do not include any feudal rights, manorial, or other rights, unless clearly stated in writing, and are based on historical research of manorial, feudal, agricultural, survey maps, doomsday records, historical manuscripts, genealogical & historical data bases, recognised historical reference books, County & Public reference Offices, and archives; backed by legal notice, declarations.
Noble Titles has carried out 12 checks and guarantees that all searches revealed no other claim to the rights to the TITLE(S) (styled titled name or legend). Any rings, seals or original documents supplied with Titles are evaluated but opinions of authenticity are for guide purposes only "in the style of" and therefore we do not guarantee them; they do not form part of a contract and are not regarded as having any value or importance other than intrinsic and novelty value.
Refunds are subject to trading standards distant selling laws and the laws of England and Wales apply to consummer sales, goods fit for the purpose up to 28 days, after which time refunds will only be made if goods are not as described. Please be aware that it can take up to 25 days depending on the transaction. Framed Certificates, courier costs and legal fees cannot be refundable as they are not reusable and will be deducted from any refund (an amount of £600 will be deducted to cover these non reusable costs).

The purchaser(s) understand and accepts that all Titles provided by Noble Titles include use of "Coats of Arms" / CREST (Copyright Protected).
The purchaser(s) understand and accept that all Titles provided by Noble Titles are "Incorporeal Hereditaments" (property rights) allowing the use of the styled titled name Lord of the Manor of *****or reputed bygone Lordship of the Manor to be adopted by the purchaser and that all said rights to the Lordship of the Manor or reputed Lordship of the Manor (if any) are transferred by Assignment Deed if the Manorial rights have lapsed, or by Conveyance Deed if Manorial rights (if any) still exist in compliance with the Misdescription Act 1991, Trade Descriptions Act 1968 and Fraud Act 2006.
Form of Address
The correct form of address in writing is "Arthur John Smith" Lord of the Manor of ***** although the use of the title is up to the title holders themselves and the most common forms of address are:
Lord "Arthur John Smith"
Lord Smith of ****
Lord Smith
Lord ****
The holder may use any form of address or use of the Title(s) provided they do not purport to be a peer of the realm.
Purchasers understand that any references to peerage titles offered for sale are referring to NON-UNITED KINGDOM PEERAGES. Any documents supplied with references or signatures to peerage Titles are NON UNITED KINGDOM PEERAGES OR TITLES. Noble Titles are trading names for GJF Baron Nobilis Services Limited a company based in Cyprus (Europe). the London office is a processing office only (Not Sales). The registered address is 9 Galateria, Paphos, Cyprus, Europe.
Petitioning and Consultancy services are adopted for Diplomatic positions, these services involve visits to certain counties where large expenses are incurred, and therefore initial deposits of 40% are non-refundable as they represent payment for said services. On payment of the 60% balance which is also used for 'Consultancy Services' and where necessary further visits to said countries, purchasers understand that monies paid are for work carried out on their behalf and are therefore non-refundable.
Whilst every effort is made by our dedicated team of researchers (members of the Society of Genealogists) to ensure the validity and accuracy of all title transactions, by means of a thorough searches of all data available at the time of processing, in the extremely unlikely event that a title should be the subject of a prior claim, Noble Titles will give the purchaser a full refund, and as a gesture of goodwill (without prejudice) another title of equal status at 50% of the retail value, & free of transfer charges.
Credit Card Processing Authorization
I accept Noble Title's terms and conditions of trading and understand that upon payment via credit/debit card that I am removing from sale said Title, resulting in legal fees paid on my behalf, therefore any said deposit included in any payment (20%) is for reservation and removal from sale and advanced legal fees of said Title and deemed non-refundable. I confirm that the address used is the registered address for the credit/debit card and delivery address, therefore all responsibility of authorised use of my card is of my making, as the goods are delivered to my address.
Free Manorial Ball Tickets are subject to the minimum purchase of one other ticket for the event
PRIVACY POLICY
What information do we collect
This Website may collect and process data that you provide to us about you, for example through filling out forms, and other information that we automatically collect from you.
Contact form




We collect questions, queries or feedback you leave, including your name, email address, telephone and postcode, if you use our online form. We use these details to respond to the feedback/query you send us.
Calling our telephone helpline number




When you call the helpline number, you will speak to someone in our office. If you have an enquiry, you may provide your name, contact details and postcode, so that they can assist with your query. Noble Titles will make a file note of your query and add this to our enquiry file.
When you call Noble Titles number, your telephone call may be recorded for training and quality purposes. Noble Titles will keep these calls for a period of two years. After that time the calls are deleted. You may request for your call to the helpline not to be recorded or ask for it to be deleted at any time prior to its scheduled two year disposal.
Linking to other websites
nobility.co.uk contains links to many other government and non-government websites. This Website does not endorse or favour any specific commercial product or business. Non-government sites linked to from this website are present only because they may be useful additions to the information we provide.
A link to a third-party website does not imply endorsement - you must use your own judgement to decide whether the information or service on that website is suitable for your needs. If a website is not linked to ours, this does not mean or imply that it is unsatisfactory. The linked websites are regularly reviewed in the light of customer usage and feedback.
We are not responsible for the content of any linked website and cannot take responsibility for the consequences of your using the information or services on linked websites. We cannot guarantee that these links will work all of the time.
Websites that we link to may have 'Terms and conditions' that are different from ours. Do not assume that our 'Terms and conditions' apply to other websites
Other third party content
We embed external content from third-party websites such as YouTube. This content is not published on nobility.co.uk. It is delivered using devices and services provided by such third party sites that can be inserted into our site. We are not responsible for this content.
YouTube
Whilst we have made all reasonable efforts to display only appropriate YouTube videos through the embedded YouTube player, we are not responsible for any YouTube content accessed from our website. After a selected video clip plays, YouTube may suggest related videos, which can be played in the embedded video player. In virtually all cases, these will be directly related to the subject of the selected video. Occasionally, YouTube users may erroneously assign key words to a video. It is therefore possible that an unrelated video could be displayed. Again, we are not responsible for this content. If you are concerned about this possibility, you should avoid viewing YouTube videos from the embedded player on this website.
Security and virus protection
No data transmission over the internet can be guaranteed as totally secure. While we strive to protect such information, we do not warrant and cannot ensure the security of any information which you transmit to us. Accordingly, such transmission is at your own risk. We will not be liable for any damages or loss arising out of or resulting from any unauthorised access to, alteration to or modification of information contained on this website.
We make every effort to check and test our website during production. You must take your own precautions to ensure that the process which you employ for accessing this website does not expose you to risk of viruses, malicious computer code or other forms of interference which may damage your computer system. It is always wise for you to run an anti-virus program on anything you download from the internet.
We accept no liability for any loss, disruption or damage to your computer system or your data caused by using this website or arising as a result of having used the website.
Information we collect from you
Information that we may automatically collect in relation to your visits to this Website does not identify you personally. It provides us with data about how you use nobility.co.uk and engage with us. We use this information to improve our services and make them more useful to you. The information we collect includes some or all of the following:
+ Technical information
We collect your Internet Protocol (IP) address and details of which type of web browser you used.
+ Information about your visit to this Website
We collect data about your visit to the website. Once again this information does not identify you personally. This data includes:
The pages you visited, when (date and time) you visited them and how long you visited them for

The website address from which you accessed this site

The website address from which you exited this site

Queries via the site's search engine

Internet browser and devices used
We collect information on how you use the site, through cookies.
What we do with the information we collect
We use the information that we collect to understand your needs and provide you with a better service, including the following:
respond to any request/feedback you send us, if you've asked us to

send email alerts to you, if you request them

provide you with information about business support, if you want it

analyse, evaluate and improve this Website via data amalgamated from multiple visitors, which does not identify you personally
Our lawful basis for collecting your information
As a public sector body, the vast majority of personal data processed by Noble Titles is done so in the exercise to process data for economic development purposes. Where we are relying on your consent to process your personal data we will make this clear at the point of collection.
Where your data is stored?
We store your data on secure servers in the European Economic Area (EEA).
How long do we keep your information?
We will not retain data longer than is necessary to fulfil the purposes for which it was collected or as required by applicable laws or regulations.
The only exceptions to the periods mentioned above are where:
the law requires us to hold your personal information for a longer period, or delete it sooner

you have unsubscribed from a service (eg email newsletter)

you exercise your right to have the information erased (where it applies) and we do not need to hold it in connection with any of the reasons permitted or required under the law
Who do we share your information with?
For effective public governance and auditing purposes, Noble Titles may need to share your data with its legal professionals, framers and couriers. 
As required by law, we may disclose information to government bodies and law enforcement agencies for their enforcement purposes. We will never share information other than for the purpose for which it was provided to us (economic development related activities).
Noble Titles will not sell your personal information.
Your rights
As an individual whose personal data is processed by Noble Titles , you have:
+ The right to be informed
Transparency is a key requirement of data protection law. You have the right to be informed about the collection and use of your personal data. This privacy notice is designed to provide you with the information needed to allow you to see how and why your personal data is used when visiting this website.
+ The right to access the data we hold on you
You also have the right to ask for the personal data that we have about you to increase your awareness of and allow you to verify the lawfulness of the processing. To protect your privacy we may ask you to verify your identity.
+ The right to have your data rectified if it is inaccurate
If you believe that personal data we hold on you is inaccurate or misleading then you have the right to request that it is rectified.
+ The right to erasure (in limited circumstances)
In some circumstances, you can ask for your personal information to be deleted, for example:
your personal information is no longer needed for the reason it was collected in the first place

you have removed your consent for us to use your information (where there is no other legal reason us to use it)

there is no legal reason for the use of your information
Please note that we cannot delete your information where:
we're required to have it by law

it is necessary to perform our functions as a public body

it is necessary for legal claims
It is envisioned that the right to erasure will be limited as the legal reason the vast majority of personal data is processed by Noble Titles is in the exercise of its 'official authority' - ie following the requirements of legislation.
+ The right to have your data restricted or blocked from processing
In certain circumstances if you raise a complaint on how we have handled your personal data, you may also request that we 'restrict processing' meaning that the data will be preserved from further processing 'as evidence' either while we investigate your complaint or to support your complaint to the ICO.
+ The right of data portability (in limited circumstances)
Where you have provided your personal data directly to us that is processed by automated means and is done so purely on the basis of your consent, then you will have the right to obtain and reuse your personal data in an electronic format for your own purposes across different services.
+ The right to object to direct marketing
You have an unconditional right to object to direct marketing at any time. As noted within this privacy notice nibusinessinfo.co.uk will not send you direct marketing without your consent and you can withdraw your consent at any time by selecting the 'unsubscribe' link within each email.
+ The right to object to processing of your personal data
Processing is the term under data protection law that describes all uses of your personal data. This will include the collection, sharing, storage, retention and destruction of your data.
You have the right to object any aspect of our processing of your personal data:
that is processed for the performance of a task in the public interest or in the exercise of official authority;

that is processed based on Noble Title's legitimate interests;

that is processed for purposes of scientific/historical research and statistics; and

if it involves any automated decision making or profiling carried out Noble Titles
GJF Baron Nobilis Servises is a Cyprus limited Company.
If you would like to exercise your right of access in relation to information held on you by Noble Titles, email nobletitles@outlook.com
Contacting us
If you have any specific data protection queries or concerns, you can address it to Noble Titles Data Protection Officer at nobletitles@outlook.com
How can you make a complaint about how your data is processed?
Email nobletitles@outlook.com
Noble Titles is a trading name of GJF Baron Nobilis Services Limited Cyprus. 
FEUDAL LORDSHIPS / LADYSHIPS OF THE MANOR
(WITHOUT MANORIAL RIGHTS, ONLY RIGHT TO USE TITLE ONLY)

*** Titles from £1,600 ***
Noble Titles  provide services to clientele world-wide, as well as in the United Kingdom of England, Wales, Scotland and Northern Ireland.  Noble Titles offers clients the chance to obtain a legal Title enabling the owner to use the title wherever they go, with the knowledge that they are genuinely a Lord of the Manor (or Lady of the Manor). Our selection of titles is unique to us and has not passed through prior hands with a consequent increase in price. We have thousands of satisfied clients and are pleased to offer a full money back guarantee. 
Key features of our Titles

You will acquire a title with a genuine place in history, dating back to the Middle Ages.

If you purchase an English manor title, you will be able to call yourself the Lord of the Manor of an actual town or village in England, and your spouse may be called Lady of the Manor.

All titles are inheritable, and may be held by anyone from around the World.

If you wish, you may add your title to official documents, such as passport, credit cards, driver's licence or bank accounts.

Titles may be good investments - they are in limited supply, and in demand.
How it's possible to acquire a title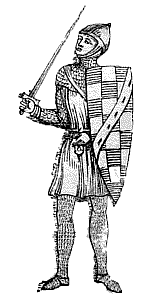 We offer a range of title services which enable our clients to use the title of Lord of the Manor, Lady of the Manor or Baron.  We make 12 extensive searches of records and archives to ensure that the Titles can be sold, and you can be sure that the Titles are sound. "BACKED BY INSURANCE"

Our procedure has been checked by English and American Lawyers. Legal opinion has also been given by an U.K. Barrister.
There are many other titles in England, such as Earl and Knight, but these can usually only be granted by government or Royal decree.  
How do I obtain a Noble Title?
Prices start from £1,600 per title, with prices depending on the history and Manor name.  We will let you know in more detail about how to order the title of your choice.
Our Titles are based on thorough historical research, backed by legal ownership documentation. All our Titles are inheritable, and can be conveyed, transferred or resold. In English Law the holding of a Lordship of the manor is treated as being separate from the actual lands of the manor, although in very rare cases the title may confer some rights associated with the Manor, such as land use or mineral rights. The title of Lord of the Manor is regarded as being an "incorporeal hereditament" (an inheritable property that has no explicit tie to the physical Manor itself) and is thus capable of being sold and purchased as property in its own right.
The rights refer to the use of the styled titled name or legend of a bygone Lordship of the Manor once held by means of Copyhold. (Copyhold was abolished in 1925. Manorial rights are attached to land ownership and consequently the right to the use of the styled titled name or legend is the only right remaining if no land is included).
Guarantee: Every effort is made by our dedicated team of researchers to ensure the validity and accuracy of all title transactions, by means of thorough searches of all data available at the time of processing. We guarantee that in the extremely unlikely event that a title should be the subject of a prior claim, we will give the purchaser a full refund, and as a gesture of goodwill (without prejudice) another title of equal status at 50% of the retail value, free of transfer charges.
You don't have to live in the United Kingdom
to be eligible for a Noble Title
Whether or not you experience a difference in the attitude of people towards you, having a manor title will give you a sense of historical belonging.  These titles have a fascinating and ancient background, and are a unique feature of English history.

Some Lords and Ladies of the Manor claim they are treated with greater deference and respect when people know they are Titled.  Others think they get better service in restaurants and hotels.  We don't claim our titles will change your life - but there is undeniably something almost timeless and truly historical about being a Lord of the Manor (or Lady of the Manor).

 
 Prince and Princess titles supplied by Order of International Court of Nobility www.courtofnobility.org