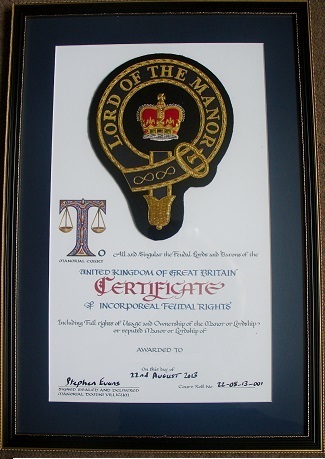 County: Hampshire, England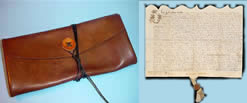 What you receive:
 1. Court transfer deed for new Lord/Lady in Leather bound folder.
2. Legal Conveyance Deed in compliance with Manorial / Feudal Law and the Law of Property Act 1925. 
3. Official Solicitor's/Lawyers Letter for applying Title to Passport, Driving Licence, Cheque Book and Credit/Debit cards [where applicable]
4. Official Lordship / Ladyship Certificate with Official "LORD OF THE MANOR SEAL"
5. £250,000 = $375,000 = €287,000 Indemnity Insurance / Guarantee
6. Lordship History (where available) and List of known previous owners .
7. Gold Chain of Office, Medieval style of Lions rampant (heraldic meaning strength) with Title Nobilis medal in the middle. 

8. 2 x Medieval style rings in silver
9. One years membership to 'Title Nobilis'